Name: Drops Of Jupiter
Nickname: Jupiter
Age: 4.5 years
Gender: Female; Mare
Breed: American Paint Horse
Looks: Jupiter is a slightly muscular, brown and white paint horse. Her mane and tail are black and white. Her hooves are a cream color. She has a white face marking, starting from between her eyes, all the way down to the end of her muzzle. Her big, doe-like eyes are a chocolate brown.
Height: 14.9 h
Personality: Jupiter is a high-spirited, energetic, fun, and curious mare. You can almost never catch her in a bad mood. Her laugh echoes everywhere, and she never goes without a smile. Though obnoxious at times, almost everyone enjoys Jupiter's presence. Jupiter loves her friends/family, and would do anything for them. When it comes to situations in which she needs to fight/be rude or mean/etc. she doesn't handle it very well. Her immature side of her personality shines through, so she prefers to keep her mouth shut. Otherwise, she is never afraid to talk. Jupiter will greet anyone that comes along. One of her greatest weaknesses is that Jupiter tends to see only the good in beings, and not the bad. She gives her trust away too easily. Once you have hurt her, though, forgiveness is sure to follow. It's just her personalty.
History: Jupiter was born by a healthy mare and a healthy stallion. They were a independent pair, not belonging to any herd. They raised Jupiter well, with no trouble mostly, until she was 3. Jupiter was then given the choice to go on her own, or stay with her parent. And, of course, she chose the freedom. Out on her own, Jupiter did well, and tried to find a herd. With no such luck, she decided just to be a loner for a little while, until she found the right mate. That is what her current position is at the time.
Other: Not really, but if you need anything, just say so.

Picture: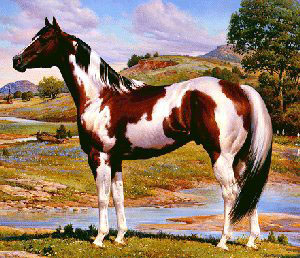 Last edited by c0ming-alive on Mon Sep 24, 2012 6:43 pm; edited 1 time in total (Reason for editing : Fixing some things.)


Similar topics
---
Permissions in this forum:
You
cannot
reply to topics in this forum